Independence father calls daughter's adoption 'legal kidnapping'
This was originally found on KCTV News
KCTV5
A father is fighting to get his daughter back after he says she was adopted without his knowledge or permission.
Chris Reynolds hasn't seen his 3-year-old daughter, Brooke, in more than a year. He and his other children write Brooke letters every night.
"I miss you so much," writes her little brother. "If and when I get to see you again that would be the happiest moment in my life."
Brooke isn't missing. Her father knows exactly where she is, but he has zero legal rights to go get her or even spend time with her.
"To me, it's a legal way of kidnapping," Reynolds says.
Brooke was recently adopted by her maternal great-grandparents. Reynolds says he didn't sign any paperwork and no one told him until after the private adoption went through.
He reached out to KCTV5 News to warn other unmarried fathers that this could happen to them. He and thousands of other fathers in both Kansas and Missouri are on shaky legal ground.
"If the child was born to an unmarried couple, then there's no presumption that you are the father," said attorney David Langston, who is not directly involved in the case.
Reynolds and Brooke's mother were together for seven years but never married. Reynolds thought he was on the birth certificate but, even if he was, it wouldn't have mattered. A name on a birth certificate doesn't offer legal protection, like custody or visitation.
When the relationship fell apart, Reynolds says he worked out child support and custody arrangements with his child's mother.
Brooke's mother, a struggling single mom living in Arkansas, decided to do a private adoption and give her daughter to her grandparents.
"I couldn't think why. Why would someone do that? It doesn't make sense," Reynolds said.
A putative father registry, offered in both Kansas and Missouri, is something unwed fathers can do to protect their rights, but many have no idea it exists.
---
States that have putative father registries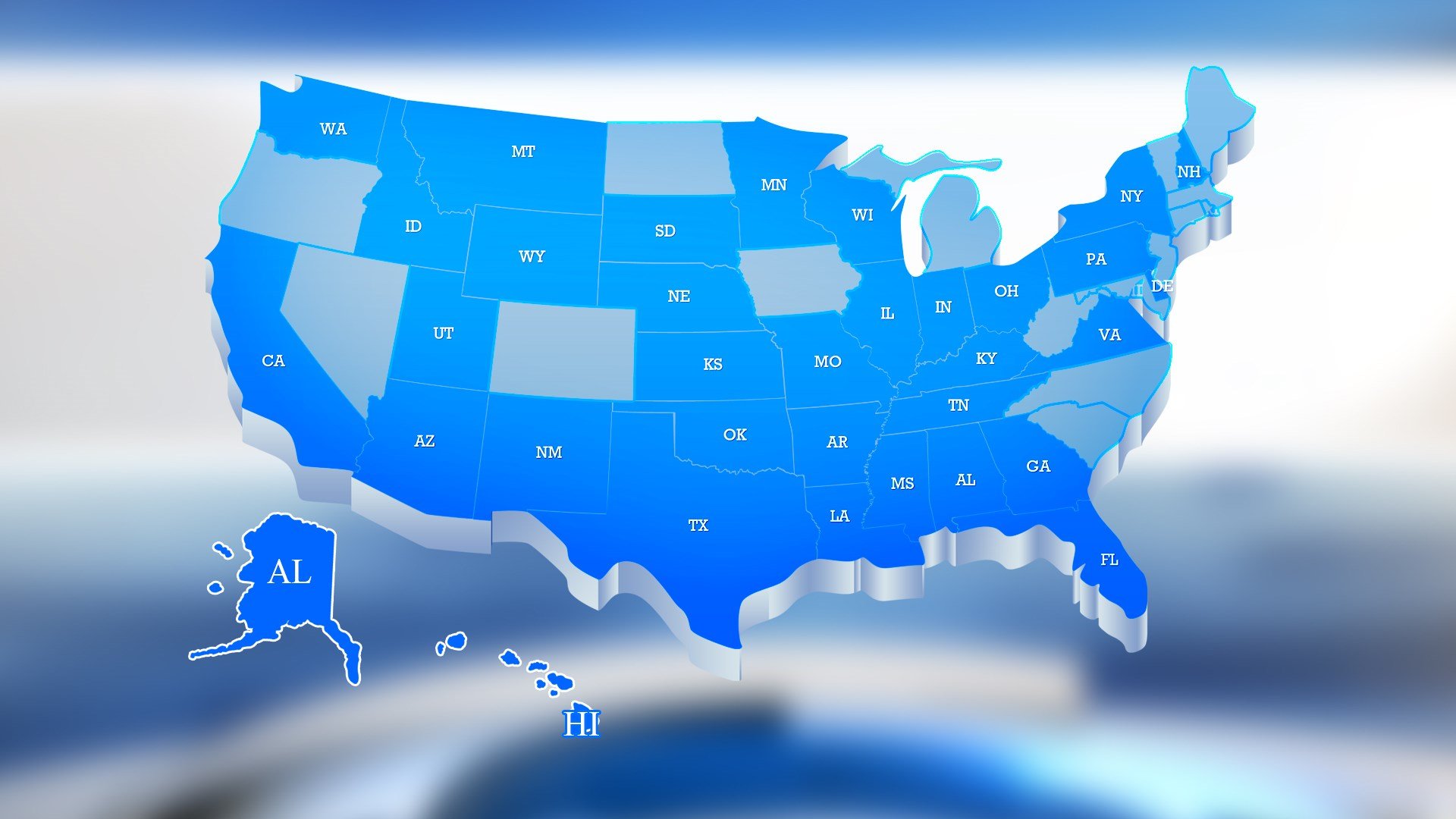 ---
It allows a man to officially claim he's the father of a child. It would also alert him to any adoption proceedings private or public. In Missouri, it has to be done within 15 days of the child's birth.
However, it's not something that's widely used. Since 1994, only five men have put their name on the putative registry in Kansas.
Kansas doesn't even have a website for its registry. Fathers have to call the Department of Social and Rehab Services at (785) 296-3237 or write the office at P.O. Box 497 Topeka, KS 66601-0497.
Missouri's registry is more accessible. There's a direct link on the website. More than 200,000 dads have registered since the registry was created in 1997.
It's a simple piece of paperwork that could have saved Reynolds a lot of money as he fights the adoption in Arkansas.
Reynolds will be in court Friday, hoping a judge will declare the adoption illegal. If the judge rules in Reynolds' favor, Brooke will be given back to her biological mother. Reynolds will have to start the custody process over again.
Until then, he and Brooke's three other siblings, still write her letters, hoping one day she'll know, despite the legal wrangling, she was loved from both sides of her family.
DAI posts news articles and commentary in areas relevant to adoption and foster care adoption as a way to aggregate information for members of our community. Links to the original article and publication source are included in each post. The views expressed in the articles posted on our News and Views section do not necessarily represent those of DAI, our staff, agents or affiliates. If you wish to read original commentary by DAI, check the blogs on our website as well as at the Huffington Post.